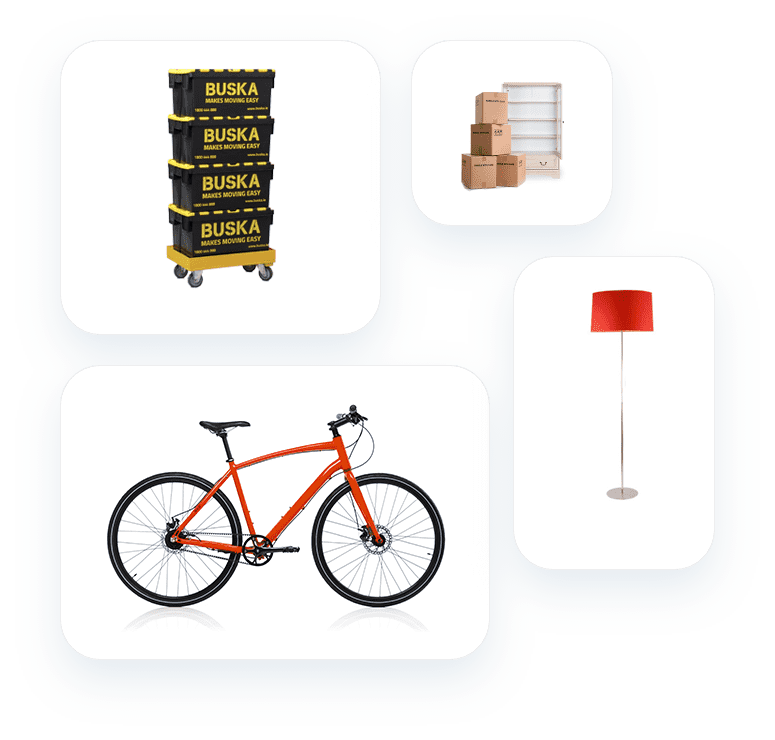 Buska Storage Solutions Dublin – Pay
For What You Use
Secure Dublin based storage solutions company, Storage options priced by the box or by the item. From as little as €35 Per month plus VAT
Looking For Storage Solutions In Dublin? You Can Store With Buska By The Item Or By The Box. Simple. No Car Needed. Our Storage solutions are scalable and customisable.
We Collect, Store & We Return Your Goods When You Need. No Need To Visit A Storagebox Facility.
It's So Simple & Easy. Self Storage By The Box Or By The Item In Dublin. Storage Without The Hassle. We Collect. We Store. We Deliver Back To You When You Need It.
Dublin's First Storage Solution for People With More Stuff Than Space! Self Storage Made Easy with Buska's Storage Solutions Dublin.
Get Pricing
Storage Solutions Pricing

Flexible Storage Solutions Plans. Only pay for what you store. Storage Solution prices from as little as €35 per month. If you are using a traditional self storage supplier you need to check us out, we'll save you money. And the best bit, we will deliver your boxes back to you when you need them. Come on, Give us a go. Tel: 800444888. We are Ireland's only Door to Door Storage provider.
BY THE BOX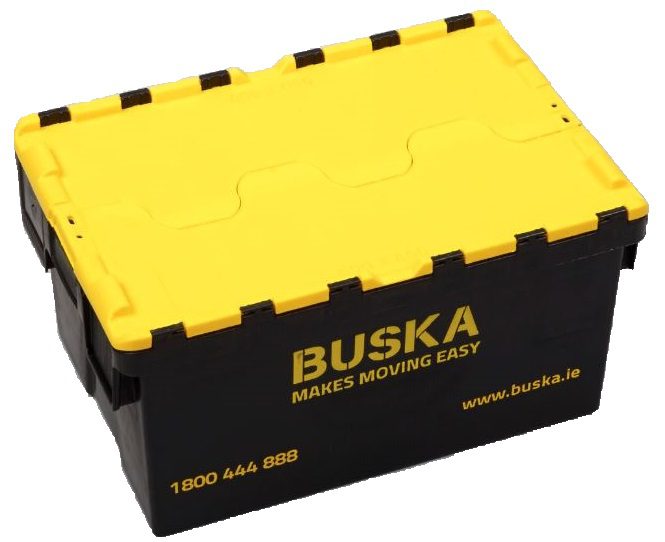 STANDARD BUSKA BOX
(USE OUR BOXES FOR FREE)
€5/MO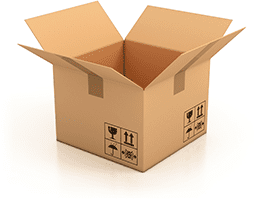 CARDBOARD BOX
USE YOUR OWN BOXES
€5.5/MO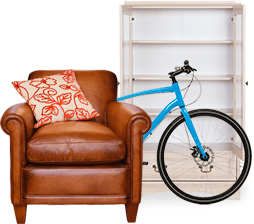 OVERSIZED ITEMS
€15/MO
WARDROBE BOXES
€25/MO
BY THE STORAGE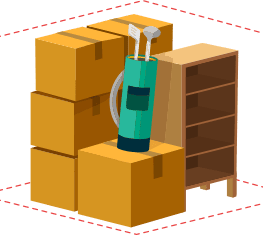 20 SQUARE FEET
€80/MO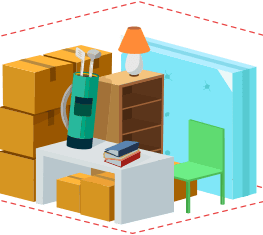 40 SQUARE FEET
€120/MO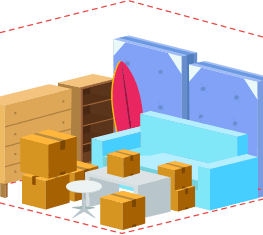 60 SQUARE FEET
€200/MO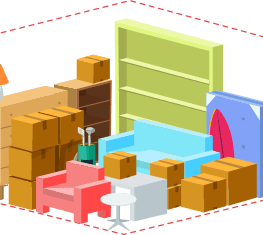 80 SQUARE FEET
€240/MO
Reviews From Customers
What makes us proud

Great Service
Thank you for the difference Buska.ie made to our recent move. The Buska moving boxes are much better in every way to the cardboard alternative. They were delivered and collected on time. They are clean, easy to carry, stackable, waterproof and they provide far greater protection for fragile goods than cardboard.
Deirdre H, Ballsbridge, Dublin 4

All unpacked!
Thanks so much Buska. Your packing crates helped make the move so much easier.

Excellent Service
We rented Buska' Moving Boxes for a recent house move. The Buska Boxes are great boxes to move with, easy to stack and lift. Great incentive to get unpacked as you have to give them back!

This is a great service
We Recently moved offices and i'm not sure what we'd have done without Buska. This is a great service.

Excellent
As part of our relocation to our new premises in Citywest we happily enlisted the help of Buska Ltd. Our experience from start to finish was excellent. After a short call 150 Large Moving Boxes (Buska Boxes) were promptly delivered to our door. These moving boxes are just the right size and are accompanied by labels which slot into the side of the box making for an orderly packing process. Dollies (small trolley on wheels) make for ease of movement when boxes are full and all was collected as soon as we had unpacked. We have absolutely no hesitation in recommending the friendly and professional service provided by Mark and the lads @ Buska.ie
TDS Limited, Citywest Business Campus, Dublin 24