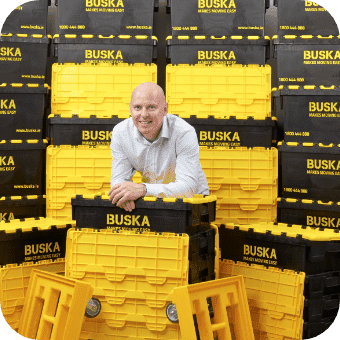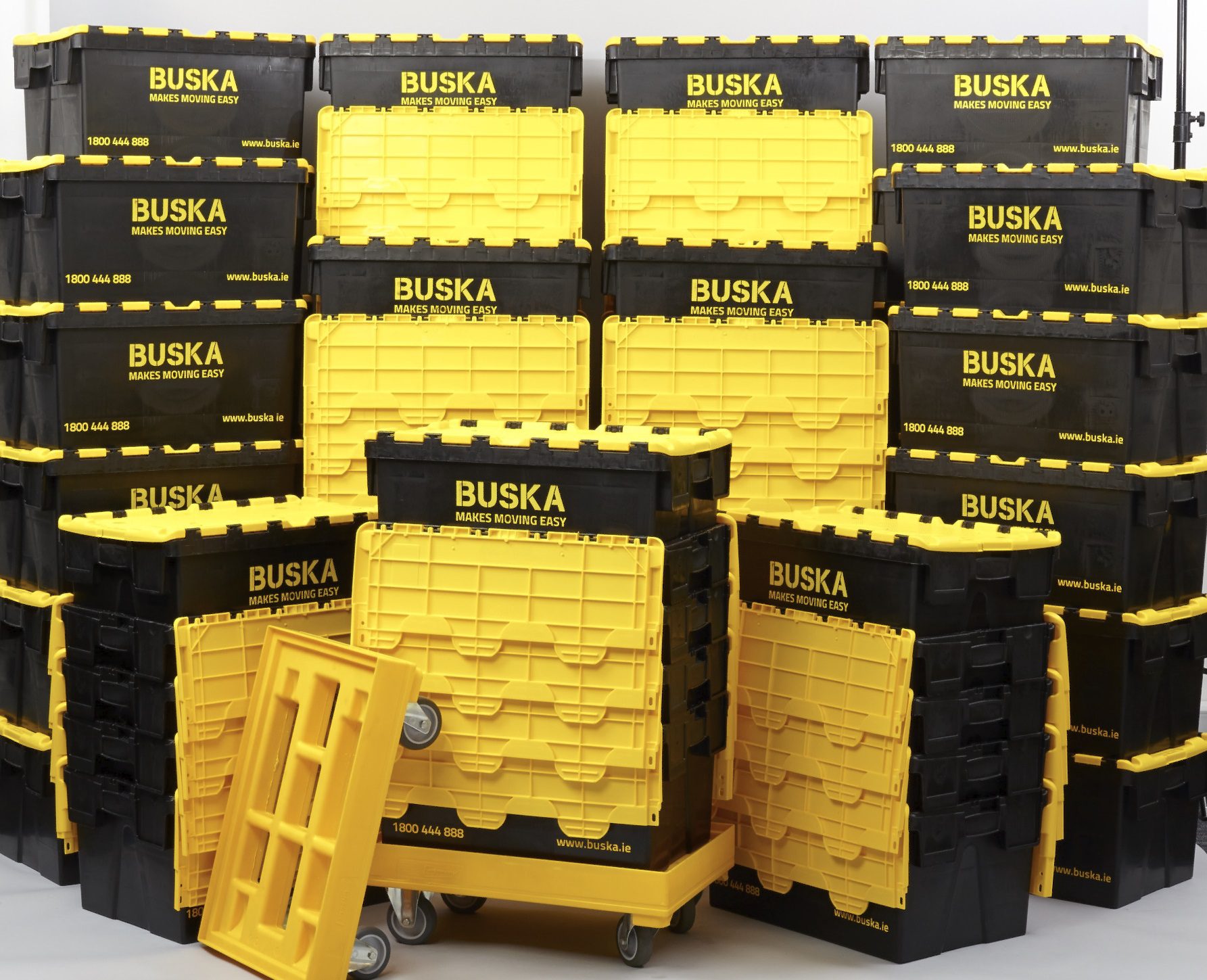 Buska- The Best Boxes For Moving House
Welcome to Buska, we rent 100 % recycled plastic boxes for moving house, apartment or office. Buska Boxes are crushproof, waterproof and ergonomic to carry.
With a modular stacking design our boxes take up minimal space while you organise your move. We're dedicated to providing you the very best customer service while also making your life easier while moving house or office.
My name is Mark Browne, CEO and founder of BUSKA. In 2014, my passion for eco-friendly moving boxes drove me to start my own business. I moved house 5 times in 4 years. I grew tired of spending my valuable time searching for cardboard moving boxes.
"I said there has got to be a better way to do this, but there wasn't."
Having researched the markett thereafter Buska was born. This year marked a major milestone for Buska, as we celebrated 5 years in business. We're delighted to see so many people enjoying our service and using Buska Boxes – moving can be one of the most stressful times so being able to offer people a cost effective, convieniant solution drives us to make Buska even better.
We hope you enjoy using our service. Please get in touch with us if you have any questions about our product.
If you have any questions please don't hesitate to contact us on 1800 444 888.
At Buska We Make Moving Easy. At Buska.ie we rent fit for purpose boxes for
moving house or office. We have customers in both the residential &
corporate markets. Each order includes Free Delivery & Free collection to
your front door and each order also includes the use of a
convenient 4 wheeled moving dolly along with contents cards
for each box.
We pride ourselves on our exceptional customer service. We solve problems,
ease pain and deliver value for money to customers. We know
you have better things to be doing than playing around with cardboard.